The New Omnichannel Strategy
The New Omnichannel Strategy
E-Commerce Trends In 2015-16
Social networking sites becoming shopping platforms
Social media sites have always served as platforms to promote products drive footfalls and engage customers. However the recent launch of "buy" button with Google/Facebook/Twitter/Pinterest shows their clear motive of entering the e-commerce space...
Innovative loyalty programs for customers
The age old loyalty program 'Earn Points for Purchase' is now accessible to online and offline retailers alike. Innovations are required to drive loyalty if merchants are to sustain repeat-orders over the long tertm. Retailers would come up with new innovative ways of increasitng customter loyalty...
Data Analytics
Data analytics for customer acquisition and customer service would be very common in 2015. Shopper buying models acrotss categories, genres, geography, past preferences, internet browsing pattern etc. would evolve very rapidly.
---
New Retail Trends & Introduction Of Visual Commerce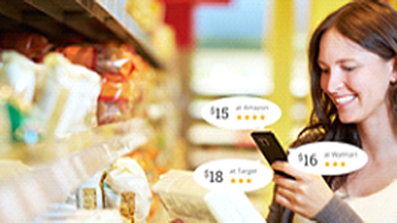 BEACONS
This technology would provide in-store analytics, store promotions in the vicinity and a marketing platform for the brick-and-mortar retailers.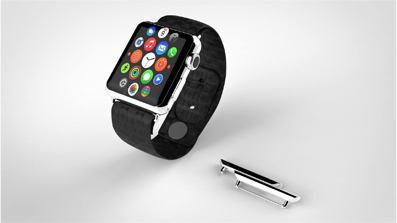 WEARABLES
With the launch of Apple Pay watch, wearables have made entry to the payment space. Smart watch manufacturers like Sony, Motorola, and Samsung...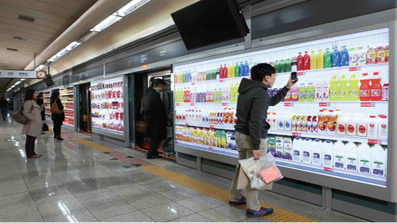 AUGMENTED REALITY
Virtual Stores, visual shopping, Virtual fitting rooms, interactive window display virtual reality online shopping etc. would be common in 2015...
---
While the above factors will have a significant impact in shaping the future of the retail industry, industry experts believe that a truly integrated Omni channel strategy assisted by a robust technology would perhaps be the deciding factor for the success of any e-commerce initiative like an visual on web. Sitting at the cusp of a breakthrough is 'Visual Commerce' or virtual reality e-commerce.
Visual Commerce
gives an opportunity to offline retailers to take their stores, as it is, to consumers across the globe. Up until this technology, Omni-channel was only a word much abused by everyone associated with retail. Visual Commerce has, in one stroke, defined this word for everyone. This virtual store walkthrough, technology is a real revolution in the retail segment.
Virtual reality technology offers many advantages compared to pure online or offline channels. For example, retailers can now get a better reach for their store without setting up new physical stores and thus save on a lot of money. For a consumer, it is now easier to shop from virtual 360 shopping, from their trusted retail outlet without having to get off that comfortable couch. Just consider the Indian diaspora spread across the globe. Wouldn't they love to reach out to their favourite virtual shop retailer from the area that they grew up in and have products delivered to where they stay?
Considering the above gaps in retail, Preksh Innovations Pvt. Ltd. has pioneered the Visual Commerce Engine, BTourz, to jump-start the next generation of retailing. This concept is already gaining a lot of traction with the introduction of Preksh.com.